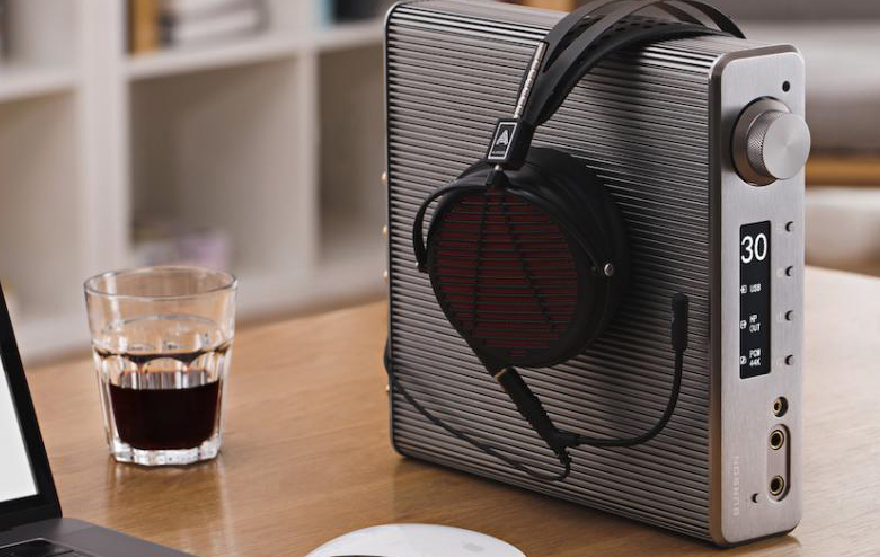 The Best XLR DAC / Headphone Amp / Preamp
Pure Class-A and fully discrete with top quality components throughout, delivers 7.5W per channel while its half-the-power single-ended output is still powerful enough to drive any headphones with ease.
Max Current Power Supply (MCPS) [+] raises voltage frequency from 50Hz to 170kHz, pushing noise beyond human hearing. Its low impedance ensures abundant and instant energy for output transistors. The C3 Reference uses 5 sets of MCPS: Which means, Display/Functionality, DAC, analouge left and analouge right are all separately powered.
The SABRE32/ESS9038Q2M DAC and XMOS USB receiver chips are the most advanced and expensive in the industry. There are two ESS9038 DAC chips in our C3 Reference and its USB receiver comes with customised driver by Thesycon, Germany. The result is unsurpassed processing power, perfectly playing back DSD512 and 38bit/786khz audio. The C3 Reference also features a Bluetooth 5.0 receiver Qualcomm/CSR8675 [+] with aptX HD audio codec. It pushes Bluetooth playback beyond CD quality and ease of use to the highest level.
Let's face it, most audio equipment cases are ugly and impractical. They usually have visible screws everywhere, sharp corners and boring colours. Class-A amplifiers even have finger cutting heat-sinks! They diminish the aesthetic of any living space especially modern desktops where every other electronic is slick and refined.
Through a quieter, darker background, microdynamics propels forward by the sheer energy of the Conductor 3X. It lets you dive even deeper into the miracle we called music.
Input impedance:
40 KOhms
Frequency response:
0 – 58Khz (± 1 dB)
Output impedance (Headphone Amp):
0.5 Ohm
Output impedance (Pre Out / DAC Out):
1 Ohm / 25 Ohm
Inputs:
C3XR : 2 x XLR line-level input, USB, Optical Toslink, BlueTooth 5.0, microphone
C3R: 2 x RCA line-level input, USB, Optical Toslink, BlueTooth 5.0, microphone
Outputs:
C3XR:1 x XLR Pre Amp, 1 X Line Level DAC Out, 1 x 6.3mm & 1 x XLR Headphone Jack
C3R:1 x RCA Pre Amp, 1 X Line Level DAC Out, 2 x 6.3mm Headphone Jack
Output Power:
C3XR:3.75W (SE) / 7.5W (XLR)
C3R:7.5W (SE)
Headphone Jack Output Power
16 Ohm:7.5(XLR) / 3.75W(SE)
32 Ohm:5(XLR) / 2.5W(SE)
100 Ohm:1.75(XLR) / 0.88W(SE)
150 Ohm:1.16(XLR) / 0.58W(SE)
300 Ohm:0.58(XLR) / 0.3W(SE)